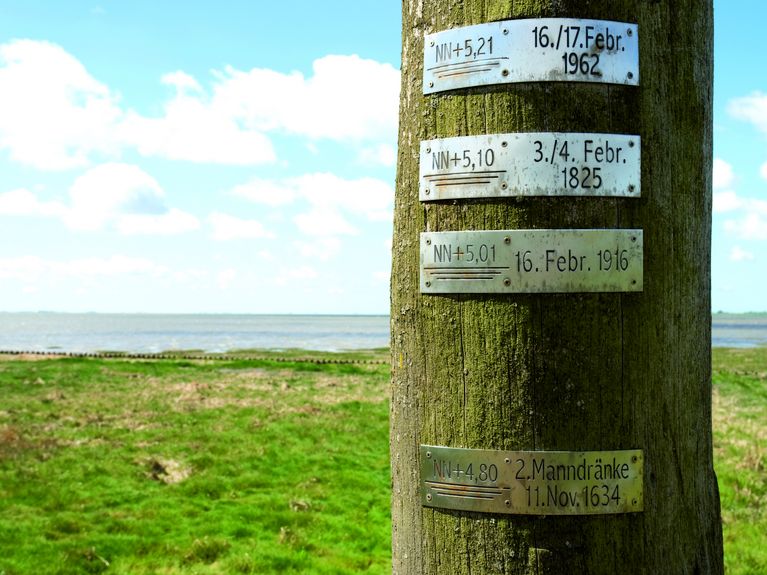 Challenge #21
Coastal protection against rising sea levels on the North and Baltic Seas.
Continuous monitoring allows us to detect a critical sea level rise at an early stage.
How fast is the sea level rising in the North and Baltic Seas? When it comes to rising sea levels, people often first think of remote islands such as Tuvalu or Kiribati. But as the recently developed sea level monitor developed at Hereon has shown, the rise in mean water level in northern Germany is proving to be one of the most clearly measurable consequences of climate change.
At most measuring stations on the North and Baltic Sea coasts, today's mean water levels are among the highest since measurements began. As documented by the Intergovernmental Panel on Climate Change (ICC), mean sea levels are rising faster and faster worldwide. So far, the researchers have not detected any consistent acceleration on the German coasts. However, this may change if greenhouse gas emissions continue unabated. The monitor will detect early on whether sea level rise is also accelerating on the German coasts. This will allow necessary measures – such as coastal protection – to be initiated in good time.
(Header: Hereon/Michael Fritz)
As curious as we are? Discover more.