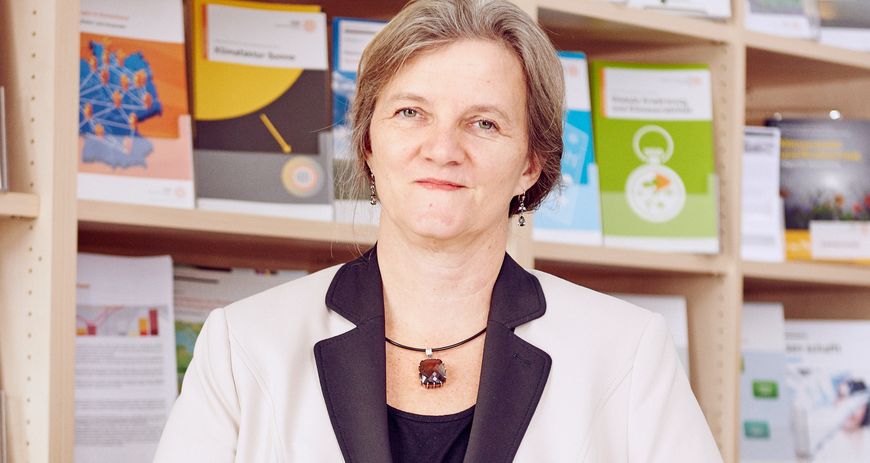 Interview
Six questions with... Daniela Jacob
Why did you become a scientist? And what has really annoyed you recently? We ask our scientists six intriguing questions. This time with Daniela Jacob at the Climate Service Center Germany (GERICS).
Why did you become a scientist?
I am convinced that scientists can pave the way to a better World.
What fascinates you the most about your research?
To understand and project local climate changes and consequences, and to support society in transforming to a sustainable lifestyle.
What is your greatest scientific goal?
A modelling system to develop and explore transformation pathways for cities and regions to Net-Zero in 2050, including all relevant natural processes and human activities.
If someone granted you one wish with regards to your research, what would it be?
A multi-disciplinary transformation think tank to develop the Net-Zero life style.
Who do you regard to be the most important scientist of all time?
Albert Einstein
What has really annoyed you recently?
Power games hampering scientific progress.
Daniela Jacob is Director of the Climate Service Center Germany (GERICS), a scientific organizational entity of Helmholtz-Zentrum Geesthacht, and visiting professor at Leuphana University, Faculty of Sustainability. She was one of the leading authors of the IPCC Fifth Assessment Report (Working Group 2) and coordinating lead author of the IPCC Special Report on the impacts of global warming of 1.5°C above preindustrial levels. She is chair of German Committee for Sustainability (DKN), and member of several other committees, as well as Ex-officio member of the 'Earth League', an international alliance of prominent scientists from world‐class research institutions. Her main research fields and areas of interest are regional climate modelling and the hydrological cycle. Moreover, Daniela Jacob is Editor-in-Chief of Journal "Climate Services", a new scientific Journal she co-founded with Elsevier.
At Helmholtz Horizons 2019 Daniela Jacob will present her innovative research and bold visions. This year's overarching theme is 'Climate Change – From Knowledge to Action'.
Find out more on our event-website: https://www.helmholtz-horizons.de/