Short Interview
Six questions with... Hugues Lantuit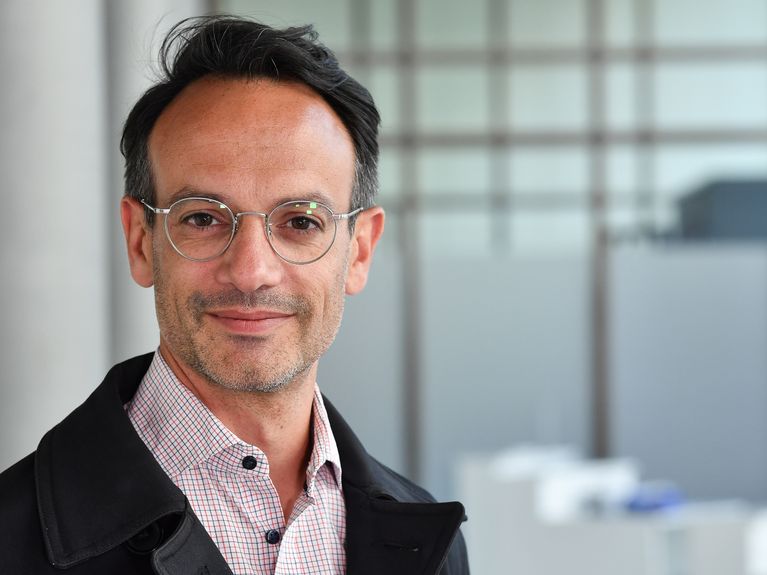 Why did you become a scientist? And what has really annoyed you recently? We ask our scientists six intriguing questions. This time with Hugues Lantuit at the Alfred Wegener Institute Helmholtz Centre for Polar and Marine Research (AWI).
Why did you become a scientist?
By luck really. I never planned to become a scientist. However, curiosity sometimes leaves you no choice and soon enough you find yourself searching for answers. Science gives you the satisfaction of finding answers almost on a daily basis.
What fascinates you the most about your research?
The permafrost landscape. It is cold, remote and spectacular.
What is your greatest scientific goal?
I don't have a single greatest goal. Research is made of plenty of smaller and greater goals. It is like playing Zelda. If you want to defeat the big boss, you need to defeat many smaller monsters and each of them is different!
If someone granted you one wish with regards to your research, what would it be?
This is a difficult one. In truth, what we need right now is a small boat so that we can expand our collaborative program with Inuit communities, but I'll need to convince my boss first.
Who do you regard to be the most important scientist of all time?
I always resisted building idols in my line of work, so I don't have any "role models". The most important scientists of all time, in my domain at least, are people I have interacted with directly, who have mentored me and offered the opportunity to young researchers to hop on the boat and do research with them. There are many of them and they continue to be an inspiration when I do research.
What has really annoyed you recently?
The defeat of the French women's team in the football world cup.
Hugues Lantuit started his studies in France and Canada before completing a Ph.D. in geosciences at the University of Potsdam in Germany. Subsequently, he successfully applied for funding through the Helmholtz Young Investigator Groups program and is now leader of the Arctic coastal erosion research group at the Alfred Wegener Institute Helmholtz Centre for Polar and Marine Research (AWI) and professor for geomorphology of polar coasts at the University of Potsdam. He has led many expeditions to the Artic, and has coordinated several large-scale projects related to permafrost thaw and the vulnerability of the Arctic coast. He is a keen mentor of early career scientists and is co-founder of two large networks that bring together a total of more than 5000 young researchers in the polar science community.
At Helmholtz Horizons 2019 Hugues Lantuit will present his innovative research and bold visions. This year's overarching theme is 'Climate Change – From Knowledge to Action'.
Find out more on our event-website: https://www.helmholtz-horizons.de/
As curious as we are? Discover more.