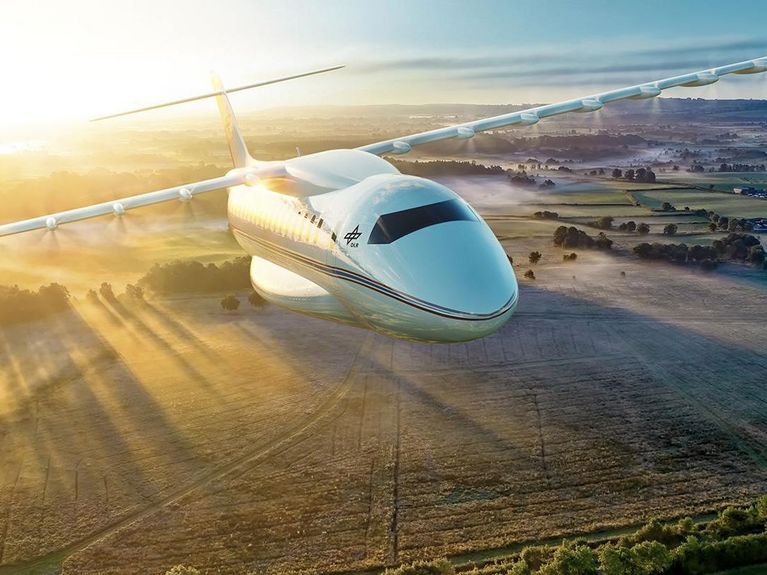 Challenge #47
Making climate-neutral air transport a reality.
Numerous scientists from all participating DLR institutes are working together on innovative technologies for a grand vision of the future: zero-emission air transport.
It was not long ago that words like "contrails" or "flight shame" buzzed through the media, and not without reason. Global air traffic accounts for 2.5 percent of man-made CO2 emissions and also contributes to global warming through non-CO2 effects, all while the increasing volume of air traffic is only further exacerbating the situation. To address this problem, DLR looks to develop an emission-free aircraft that is climate-neutral not only in operation but also throughout the entire product life cycle, including production, maintenance, and decommissioning.
Research is being conducted on a wide range of topics in order to achieve climate-neutral air transport. These include:
Increased efficiency through optimized aerodynamics
Understanding the effect of weather and emissions on contrails, ice clouds, and climate-optimized flight paths
Electric flight and alternative propulsion systems
Alternative fuels
A Single European Sky and new air transport concepts
Virtual design, development, testing, manufacturing, and operational processes
Life cycle management and technology assessment for new aircraft concepts
Insights from these areas are already contributing to sustainable aviation and will continue to do so until the goal of climate neutrality is achieved in 2050.
(Header: DLR (CC BY-NC-ND 3.0))
As curious as we are? Discover more.