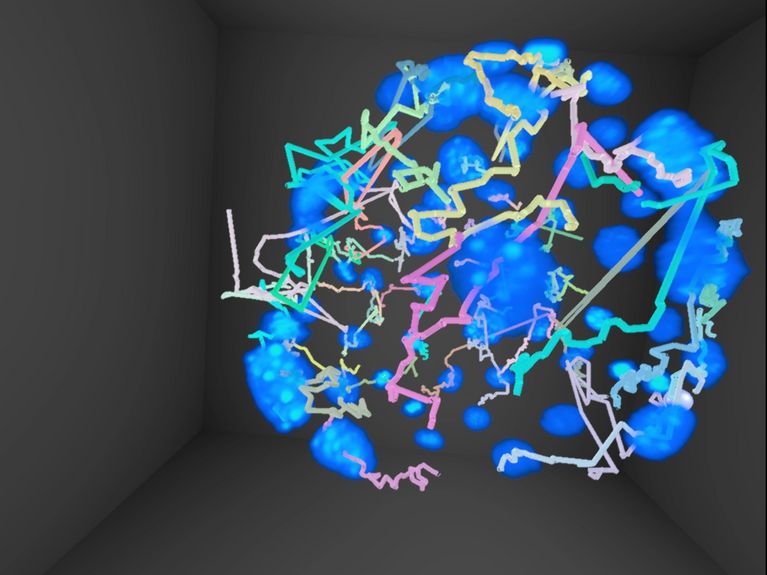 Challenge #27
Understanding the development of organisms.
The study of living cells produces enormous amounts of data. Currently, we are working to simplify the handling and analysis of these vast quantities of information and thereby create the necessary foundation for understanding complex processes in the development of a wide variety of organisms.
Everything that lives – molecules, cells, animals – is in motion. Studying wriggling molecules or wandering swarms of locusts is extremely exciting and educational, and if you want to understand how a multicellular organism develops, movements matter. For example, researchers may ask: When does which cell migrate where? It is true that modern microscopes take three-dimensional images of tissues that develop over hours or even days. Moreover, how do you find and track specific individual cells in the terabyte-sized images?
With our technologies and algorithms, we support scientists in the evaluation of such data-intensive experiments. For example, we are developing a method that first involves using virtual reality glasses to track individual cells visually. In the process, our tracking algorithm is trained and the automatic tracking of cells gradually improves. In the end, our algorithm does the automatic cell tracking reliably even with complex microscopy data. Best of all, our software is open source and can be used and improved by anyone.
(Header: HZDR)
As curious as we are? Discover more.