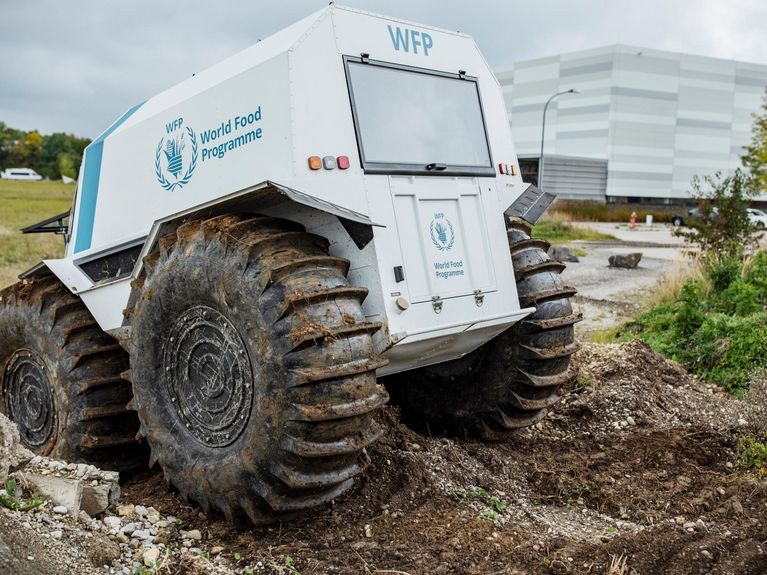 Challenge #35
Improving daily life with space technologies.
How can space technologies be of direct benefit on Earth?
Mobile, folding plant cultivation units developed at the German Aerospace Center (DLR) will in the future be able not only to supply astronauts in space with tomatoes and lettuce but also to provide for people in crisis areas who have lost their source of nutrition. Or, for example, the control system that navigates a vehicle safely through rough terrain on Mars is just as suitable for guiding the United Nations World Food Program's maneuverable transporters to distribute critical aid.
In many other ways, space travel is already firmly integrated into our daily lives. GPS, communication, and weather satellites have become an integral part of daily life, and we are already observing climate change and "global change" from space. Although the conditions in space are inhospitable and the systems used there seem too cumbersome to use on earth, space travel has the reputation of being a technology driver, and rightly so, since the transfer from space to terrestrial tech is sought in many places. Robots can repair satellites and assist astronauts, or they can cooperate closely with humans in the factory of the future. Research under space conditions can also guide the way to new findings and conclusions in the field of materials science or medicine that we would have never obtained without space travel.
(Header: DLR (CC BY-NC-ND 3.0))
As curious as we are? Discover more.