Interview
"Europe must catch up in space"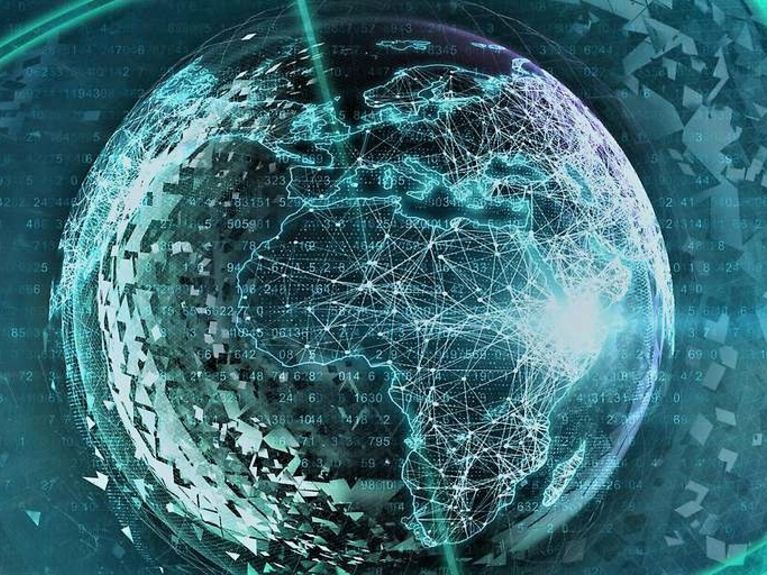 We spoke with ESA Director Josef Aschbacher about the most important goals and milestones for European space travel.
Mr. Aschbacher, what role does astronautical spaceflight play for Germany and Europe today and in the future?
To put it briefly: a very important one. Astronauts are ambassadors of space travel. They see the Earth through different eyes. And this perspective is important for people and for politics. They admonish us: People, seen from up here, the Earth is a very fragile sphere floating in nothingness! Take care that you do not destroy it! Avoid conflicts and problems on the surface of the earth, because there are much bigger and much more important things than beating your heads in.
Some critics of astronautical spaceflight point to the high cost and question its scientific utility....
I would strongly dispute that! First, the benefits are great, and second, there are hundreds of examples where space technology has penetrated and made improvements in daily life on Earth - such as weather forecasting, navigation, SatComm, solar cells, smart materials, new cancer drugs, etc.
I don't think the cost is too high. The astronautical space program is just 10% of ESA's budget. A moderate share. That equals about three euros per citizen per year. That is not much. By the way, spending on space in Europe is only about eight percent of what is spent in America. A fraction!
At the end of October, German ESA astronaut Matthias Maurer will launch to the International Space Station ISS for six months. What are the scientific topics of his "Cosmic Kiss" mission?
The list of experiments Matthias will perform aboard the ISS is enormously long: 160 experiments in all. Thirty-six of them are from Germany. There's basic research and application-oriented science and technology tests from the fields of life and material sciences, physics, biology, medicine, Earth observation or artificial intelligence.
For example, there's this little Cimon. A flying and autonomously acting astronaut assistant. It is equipped with Artificial Intelligence and is supposed to communicate with Matthias and guide and support him in complex scientific work.
The two missions of Alexander Gerst, Matthias Maurer's predecessor on the ISS, were also a great PR success for ESA. Will Maurer also return to Earth as a "social media astronaut"?
Absolutely. Alexander Gerst has made an enormous impact in Germany. As has his colleague Thomas Pesquet in France, by the way. It's incredible how many people astronauts reach directly through their social media channels. I'm sure Matthias will do just as well. Of course, we'll support him in this on Earth, so he doesn't have to just tweet all day on the space station. (Laughs)
Livestream for the launch of Matthias Maurer
On October 31 at 07:21 our time, German ESA astronaut Matthias Maurer is scheduled to launch to the International Space Station ISS. The German Aerospace Center will broadcast the launch live!
You have been Director General of ESA for just under six months. Shortly after taking office, you presented Agenda 2025. What are the most important milestones you want to achieve in the next four years?
Europe has to catch up in space in order not to be left out of the race. To be fit for the next decade, we need to clarify and improve our relationship with the European Commission. As you may know, ESA is an organization with 22 member states, independent of the EU. Nevertheless, there are some close collaborations. The Commission is enormously involved in space. I think that's great. It's important for Europe, but the relationship between the Commission and ESA needed improvement. You can also put it the other way around: it has been bad. There have been some tensions. Negotiations around the all-important Financial Framework Partnership Agreement (FFPA) were faltering, we were getting nowhere on both sides. In a joint effort, we changed that. The result is a new start in relations. We coined the phrase for it: "a fresh start in the ESA - EU relationship." The first success of this relationship was the signing of the agreement in June. Now we have to work on swift implementation and tackle the outstanding issues, such as the further development of the Copernicus Earth observation program and the Galileo satellite navigation system.
What are your goals beyond that?
I want to make ESA more dynamic and faster. We have processes, for example in awarding contracts to industry, that take many months. We have to shorten this time. NewSpace companies don't wait that long. They need an answer within a short time, otherwise they will run away. That means we have to change. We have to develop new rules and new processes to respond to these new players. And let's not forget: We want to be and remain an agency that is attractive to young talent from all over Europe. That means we have to keep working on our thematic content: Climate, digitalization, gender, diversity, LGBTQIA+ - these are important, overarching themes to attract the next generation.
Keyword NewSpace: What is your position on the commercialization of space travel?
I've been following the trend since 2016, when, as director for ESA's Earth observation programs, I traveled to the U.S. with my top management to see how these new NewSpace companies operate. We were really impressed. Then we invited representatives of these companies to Europe to hold up a mirror to our people, just to show: People, wake up, something is happening. It's happening very fast and you have to be part of it, otherwise you will lose relevance. As a result, I reorganized my directorate and created departments with Future Systems, Phi-Lab and Phi-Experience to enable disruptive innovation. Now we are taking it to the next level. To stay relevant, we need to transform. This transformation for me is absolutely necessary for the whole ESA, but also for space in Europe. Driving this transformation is the very heart of Agenda 2025.
Basically, you're making a paradigm shift....
I'm trying to modernize the ESA. But I'm doing it out of necessity. If I didn't do it, I have a great fear that we would become irrelevant. And that would be bad, of course.
You've been on the road a lot recently. You've also visited German space and NewSpace companies. What impressed you?
Germany has a lot to offer for space, especially the small and medium-sized companies. In the Copernicus Earth observation program, ESA normally awards six percent of contracts to small and medium-sized enterprises (SMEs). In Germany, the proportion is twice as high. The SME scene here is very dynamic, ranging from suppliers for satellite manufacturers to IT service providers and providers of value-added services in Earth observation.
What is happening in Germany in terms of start-ups?
In the NewSpace sector, there are startups in Germany that are involved in building rockets, among other things. For example, Isar Aerospace and the Rocket Factory Augsburg. I find it fascinating what the people there have built up in just three years. They operate in a very competitive market. There are over 100 startups worldwide that are involved in developing rockets. I believe that both companies will be able to compete. We already have contracts with both of them.
You co-initiated the successful European Earth observation program Copernicus back in the day. What are the next steps in this program?
Copernicus is already the world's largest provider of data from space. The Sentinel satellites collect around 250 terabytes of data every day, which we make available free of charge. The interest of ESA member countries in this program is very high. The development of the second generation, Copernicus 2.0 has already been decided. We have EUR 1.8 billion available for this. Almost EUR 400 million more than we expected. This means we now have the money to build six new satellite lines. Completely new technologies will be used.
Can you give us some examples?
With the CO2M mission, we will for the first time be able to measure the CO2 concentration in the Earth's atmosphere so precisely that we will be able to distinguish between anthropogenic and natural CO2 sources or sinks. A second example is the CIMR mission, which will make it possible to use a microwave radiometer to measure sea surface temperature, sea ice concentration and sea surface salinity. The satellite has a huge antenna eight meters in diameter for this purpose. It will open like an umbrella after launch. This has to be done very well technically. The antenna is being developed by a German company, HBS. Completely new technology is being used - it's really phenomenal.
Surely a lot can be done with the data?
Right. The next big step we want to take is to develop a digital twin of the Earth. This will incorporate the Copernicus data, but also many other data, such as socioeconomic data. We want to use it to simulate and understand the Earth system. In the future, these simulations can help citizens and politicians make decisions in view of the clearly recognizable climate change.
Mr. Aschbacher, thank you very much for the interview!
As curious as we are? Discover more.