Brussels Office
The Helmholtz Brussels Office helps increasing the participation of Helmholtz Centres in EU programmes such as Horizon Europe. With our services, we support intensifying and expanding networks and research collaboration in Europe and beyond.
Service provided by the Brussels Office
One of our main tasks is to support the Helmholtz Centres in their efforts to participate in the EU programmes.
Services include for example:
Monitoring and analyses of EU research policy
Timely, specific information and analyses on work programmes and calls for proposals in the EU Framework Programme for Research and Innovation
Information and training seminars in the Helmholtz Centres, both virtual and on-site
Advice and support of the Helmholtz Centres in proposal writing, assessment of chances for success of project proposals
Legal advice for the Centres during proposal preparation, contract negotiation and project management
Contact and networking opportunities for Helmholtz representatives with relevant actors in the European Institutions
Assistance in the organisation of events and workshops by Helmholtz Centres
A meeting room for up to 23 people (as well as assistance in organising catering)
Print Version
Contact
Brussels Office
Helmholtz Association

Rue du Trône 98
1050 Brussels
Belgium
+32 2 5000 970
Publication on EU collaborative projects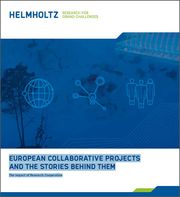 European collaborative projects and the stories behind them:
The impact of research cooperation
(2018, English)
ERC publication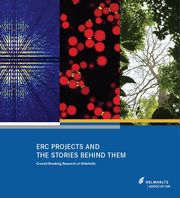 ERC projects and the stories behind them:
Ground-Breaking Research at Helmholtz
(2016, issued 2014)