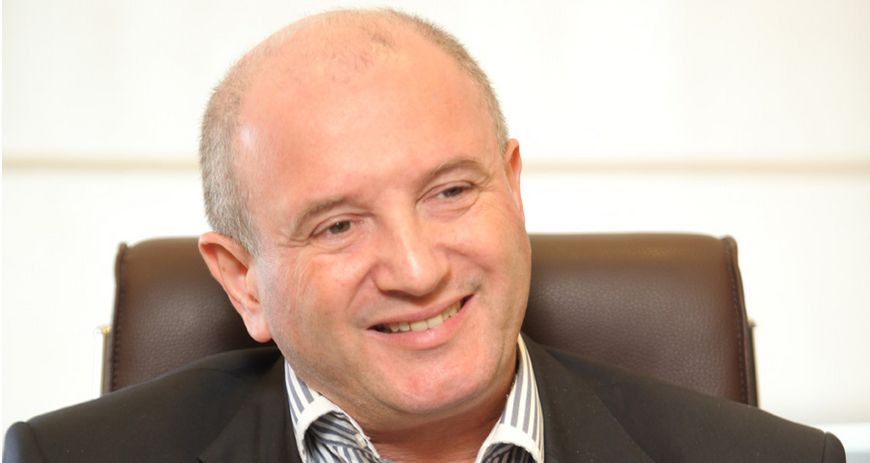 Portrait
Driven by curiosity
Israel has been home to astounding scientific achievements. Physicist Daniel Zajfman, one of the country's most noteworthy researchers, believes this success is due in part to a willingness to think outside the box and cross boundaries.
When they met more than ten years ago, Germany's president had a somewhat tricky question for Daniel Zajfman: Which country does science better – Israel or Germany? "How do you answer that?" Zajfman says today, smiling to himself: "After all, you don't want to trigger a diplomatic incident!" So he came up with an idea on the spot, and it is one that still holds true today: The two countries have roughly the same approach to research as they do to driving. "In Israel, for example, a red light tends to be seen as a recommendation not everyone follows. While this might be dangerous in traffic, it can sometimes be very advantageous to keep on driving when you are in the lab."
This anecdote says a lot about Daniel Zajfman, who is one of Israel's most remarkable researchers: For more than twelve years, Zajfman has brought his diplomatic skill and indomitable sense of humor to his role as president of the Weizmann Institute, which is located in the city of Rehovot near Tel Aviv. The Institute is respected around the world for its basic research, but the physicist is also achieving groundbreaking discoveries in his own discipline. "For more than 150 years, the theory that ions could not be captured in electrostatic fields was accepted as fact. This was essentially a red light; nevertheless, we developed an ion trap based on electrostatic fields," Zajfman says, before quickly adding: "We did this not because the theory was wrong, of course, but rather because we had identified a hole in it." And this is why he now encourages his own young researchers not to pay too much attention to red lights and stop signs. "They could one day make something that's unimaginable for us now a reality. That's why we have a very flat hierarchy here at the Institute – and we don't have an excessive amount of respect for authority, either."
This outside-the-box approach is one of the great constants in Zajfman's own life story as well. Zajfman was born in Belgium in 1959; his father was an electrical engineer who had an impressive workshop in the family's basement. "I had free access to the workshop," he says, recalling his childhood. "I could build circuits before I learned to read and write. But the fact that I knew they worked, but couldn't explain the reasons why, began to frustrate me at some point." Zajfman's interest in research had been awakened, and he himself made the decision to move from Belgium to Israel before starting to study physics. "My parents are Holocaust survivors – my mother was the only one in her family to make it through alive. I wanted to move somewhere that I wouldn't be forced to leave again." Zajfman studied in Israel and the United States and says he benefited from a further advantage offered by the scientific environment in Israel: "Young people are put in charge at a very young age here!" The same held true in 2006, when he became president of the Weizmann Institute: Zajfman had just turned 47 at the time, which made him the youngest man to hold this role in the Institute's history. A further remarkable chapter in the course of Zajfman's life is the fact that he served as the long-time director of the Max Planck Institute for Nuclear Physics in Heidelberg, Germany, in addition to his research work in Israel. He also continues to promote the process of reconciliation between Germany and Israel.
Today, he still has two desks at the Weizmann Institute: one in the president's office and one in his own lab. "I'm president 150 percent," he says, laughing, "and I focus on my research the rest of the time!" However, he won't be dividing up his responsibilities this way for much longer, as he is due to resign from his role as president in December 2019. By that point, Zajfman will be 60 – high time, he says, for younger people to take the helm. This will finally give him more time for his research again, both in Rehovot and in Heidelberg – and for a second pursuit which is also close to his heart, technical education. Over the last few years, Zajfman has developed several remarkable programs in Israel that introduce young people to a scientific approach to thinking. "These programs aren't just about imparting knowledge but also aim to spark young people's curiosity," he says. And Daniel Zajfman himself is the best example of just how far this curiosity can take them.