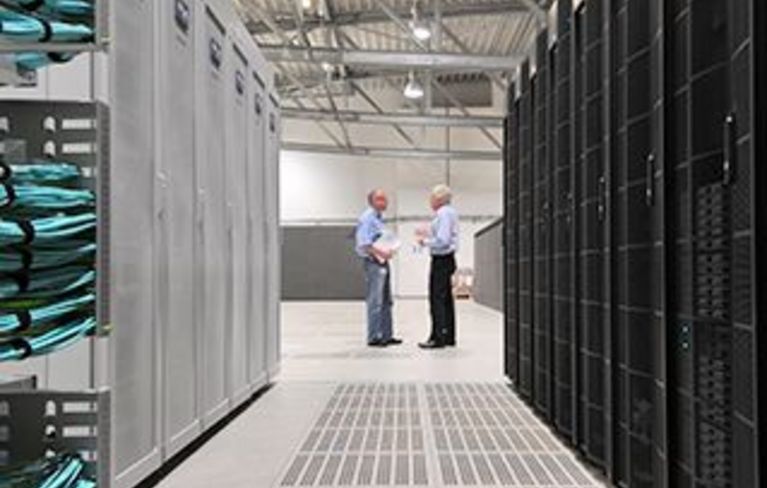 Engineering Digital Futures
The digital future: Efficient, secure, powerful
How can we use the vast quantities of biomedical data available to gain new insights about more effective drugs? Can we achieve at a better understanding of the most complex structure in the universe – the human brain – by simulating it in a supercomputer? How can the data-driven, digital power grid of the future be protected from attacks? Helmholtz addresses these and similar questions in its "Engineering Digital Futures" program. The aim is to uncover the incredible treasure of knowledge that lies hidden in the rapidly growing volumes of data in every area of research. This is one of the greatest scientific and technical challenges of our time, and we have created the basis for these efforts with our supercomputers. In the future, our aim is to make even more progress in terms of computing power and efficient use of data. We want to build the supercomputer of the future ourselves. This will link new types of computers such as quantum computers or computers modeled on the human brain with proven hardware and software.
The enormous amounts of data are generated partly by the fact that we can observe and measure nature ever more precisely, and partly by ever better simulations. Researchers use complex models to simulate the climate system so they can understand climate change in even greater depth, for example. Machine learning and artificial intelligence are key tools when it comes to analyzing data. We also design software in a way that allows it to be quickly adapted to the growing flood of data. We are reinventing the supercomputer as a modular system that grows along with the relevant challenges and are developing types of computers that analyze highly complex data more efficiently than was previously possible. In doing so, we are creating the basis for the modular supercomputer of the future.
Critical infrastructure such as transport systems and power grids will become more intelligent in the future; that is, they will have a type of "artificial nervous system" that generates and processes data. At the same time, this will make them more vulnerable, so the infrastructure will need to be equipped to deal with such threats in the future. We are working toward this goal by studying the networks of the future in our own pilot systems. We work in interdisciplinary teams to analyze their weak points and develop security solutions that are both streamlined and reliable.
New technologies such as supercomputers, quantum computers, and methods in the field of artificial intelligence are not only revolutionizing science and research, but also have tangible impacts on society. For this reason, technology assessments are a key focal point of our work. We want to weigh up the potentials and opportunities offered by new technologies while also highlighting possible risks and identifying social impacts at an early point. Our research aims to promote a comprehensive understanding of the digital transformation and help shape it in an intelligent way. We support this objective by developing potential approaches and strategies for political decision-makers.
Fact sheet:
The volume of data in the world is growing at an incredible speed, placing high requirements on the management and analysis of data.
The Research Field Information is tackling this challenge in its "Engineering Digital Futures" program.
The program enhances established methods and combines them with innovative technologies such as artificial intelligence.
It is building an innovative type of supercomputer as a modular system that can accommodate new technologies at relevant points.
Experts at Helmholtz carry out technology assessments, analyzing the opportunities and risks posed by new technologies and developing potential approaches for political decision-makers on this basis.
They develop streamlined yet efficient security solutions for critical infrastructure in the transport and energy supply sectors.
Our scientists collaborate closely with interdisciplinary specialists from various Helmholtz Centers as well as with other experts in Europe and around the world.
The program is involved in initiatives such as setting up the German Research Data Infrastructure, which aims to manage, network, and back up repositories of scientific data.
Thomas Lippert
Program spokesperson Engineering Digital Futures
Forschungszentrum Jülich
As curious as we are? Discover more.