MOSAiC-Expedition
What climate researchers are planning for the Polarstern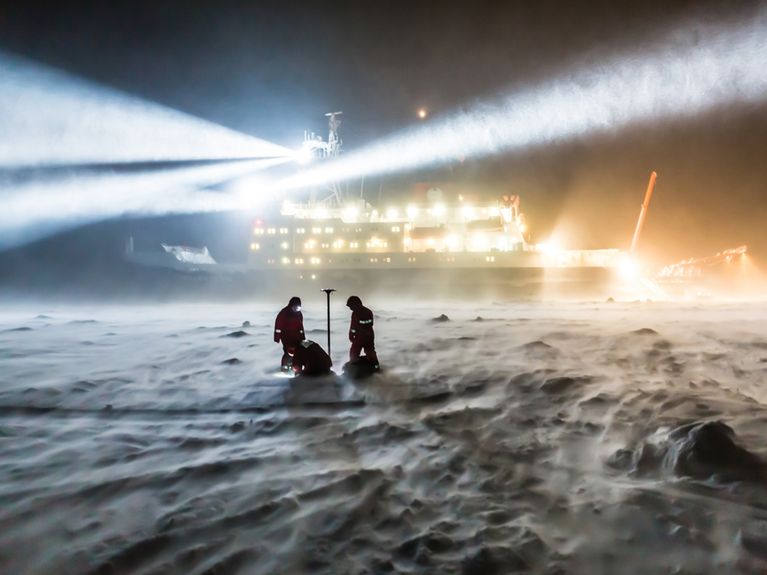 In a little over two years, the research ship Polarstern will be embarking on an adventurous expedition. The ship will be drifting through the Arctic for a whole year, frozen into the ice. Thus, scientists hope to gain new insights into climate change.
More than 120 years have passed since the last time a research crew embarked on such a daring undertaking. In 1893, the Norwegian Polar researcher Friedtjof Nansen was frozen into the ice on board of his research ship, the Fram. At that time, he hoped to reach the North Pole with what he assumed was the natural drift of the ice. His ship was frozen into the ice for three years. It didn't cross the North Pole. His attempt to reach the North Pole on skis and with sled dogs was also doomed to failure. Nevertheless, this expedition still counts as one of the bravest and most successful ever.
Another expedition hopes to follow in Nansen's historic footsteps quite soon. In 2019, the German research ship Polarstern will be setting off for the Siberian Sea, where it will be frozen into the northern ice for a whole year and drift through the central Arctic. This being possible at all was one of the most important insights gained by the Fram expedition. Admittedly, there is more at stake now than merely reaching the North Pole. The research team led by the Alfred Wegener Institute, Helmholtz Center for Polar and Marine Research (AWI) aims to investigate the Arctic climate more extensively than ever before. Previously, the researchers had collected most of their data during the Arctic summer. This daring expedition will now give them the opportunity to do so in winter which is important to improve our understanding not only of the Arctic, but also of the highly complex climate processes all around the globe.
As curious as we are? Discover more.