Doktorandenpreis
Sechs junge Forscher ausgezeichnet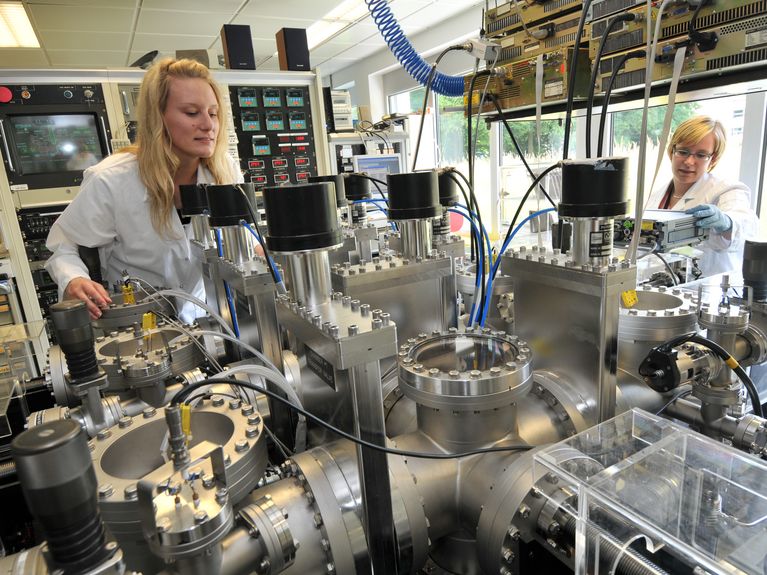 In der Helmholtz-Gemeinschaft sind derzeit mehr als 6.000 Doktorandinnen und Doktoranden beschäftigt, die wesentlich zum Forschungserfolg der Wissenschaftsorganisation beitragen. Mit dem Helmholtz-Doktorandenpreis, der in diesem Jahr erstmalig vergeben wird, unterstützt die Gemeinschaft talentierte junge Nachwuchskräfte frühzeitig und gezielt.
Der Helmholtz-Doktorandenpreis ergänzt die bereits etablierten und erfolgreichen Instrumente der Helmholtz-Nachwuchsförderung. Er würdigt die herausragenden Leistungen während der Promotionsphase, wertet die Promotion auf und fördert die wissenschaftliche Exzellenz. Zudem soll der Helmholtz-Doktorandenpreis Promovierende dazu ermutigen, sich weiterhin der Wissenschaft zu widmen und eine wissenschaftliche Karriere einzuschlagen.
Der Doktorandenpreis wird jährlich in den sechs Helmholtz-Forschungsbereichen verliehen. Die erfolgreichen Kandidatinnen und Kandidaten erhalten einmalig 5.000 Euro. Zusätzlich können die Preisträger einen bis zu sechsmonatigen Auslandsaufenthalt an einer internationalen Forschungseinrichtung absolvieren, der mit bis zu 2.000 Euro pro Monat finanziert werden kann.
Den diesjährigen Helmholtz-Doktorandenpreises erhalten:
Dr. David Fellhauer
Forschungsbereich Energie Karlsruher Institut für Technologie
"Untersuchungen zur Redoxchemie und Löslichkeit von Neptunium und Plutonium"
Dr. Sebastian D. Rokitta
Forschungsbereich Erde und Umwelt Alfred-Wegener-Institut Helmholtz-Zentrum für Polar- und Meeresforschung,
"Characterization of the life-cycle stages of the coccolithophore Emiliania huxleyi and their responses to Ocean Acidification"
Dr. Jan Krumsiek
Forschungsbereich Gesundheit Helmholtz Zentrum München - Deutsches Forschungszentrum für Gesundheit und Umwelt
"Computational modeling of metabolite dependencies: From metabolomics data to biochemical networks"
Dr. Anja Bauermeister
Forschungsbereich Luftfahrt, Raumfahrt und Verkehr Deutsches Zentrum für Luft- und Raumfahrt
"Characterization of stress tolerance and metabolic capabilities of acidophilic iron-sulfur-transforming bacteria and their relevance to Mars"
Dr. Lena Lore Hecht
Forschungsbereich Schlüsseltechnologien Karlsruher Institut für Technologie
"Herstellung nanostrukturierter Partikel mittels Miniemulsionspolymerisation"
Dr. Stefan Ulf Pabst
Forschungsbereich Struktur der Materie Deutsches Elektronen-Synchrotron DESY
"New Theoretical Approaches to Atomic and Molecular Dynamics triggered by Ultrashort Light Pulses on the Atto- to Picosecond Time Scale"
As curious as we are? Discover more.