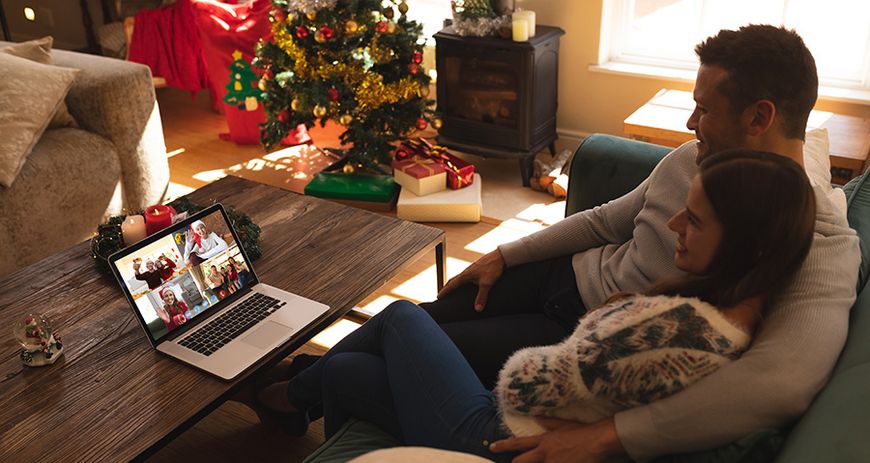 Communication and behavior in the pandemic
"Creativity and new ideas get us through the crisis"
Stress, anxiety and depression are on the rise in the Corona pandemic. To protect the mental health of people, families and sufferers, we need social exchange, creative ideas and more courage.
The Corona pandemic is not leaving any of us unscathed. Many people feel burned out, empty and blocked. "This pandemic is unique because it attacks people's mental health from several sides," explains Andreas Meyer-Lindenberg, director of the Central Institute of Mental Health in Mannheim (ZI). Initial studies show that depression, anxiety disorders and the consumption of addictive substances have increased.
What surprises the scientists is that adolescents and young people have been hit harder by the crisis so far than older people. "We would have thought that older people would have a harder time in the crisis, but there is a greater dependence on social interactions among young people, and adolescents and young adults in particular can have worries about the future," Meyer-Lindenberg said. For example, depression increased by two percent among younger women, he said. In contrast, two studies found no increase in distress among older people.
Finding creative solutions
The less control we have over stressful situations, the more they affect us. That's why it's especially important now to take an active and creative approach to the situation. A few simple rules can help: Take in information only from familiar sources and to a manageable extent, maintain routines, maintain social contacts via remaining channels such as telephone, video or social media, perceive and appreciate the positive effects. "And, one of the best things you can do for yourself is to do something for others," Meyer-Lindenberg adds. Shopping for neighbors or elderly family members, for example, not only helps those affected, but also creates a positive feeling and togetherness.
"One of the best things you can do for yourself is to do something for others."
"Creativity and new ideas are what will get us through the crisis best," Nora Szech also says. The holder of the Chair of Political Economy at the Karlsruhe Institute of Technology (KIT) is researching how people behave during the pandemic. "In many countries around the world, we can observe quite similar adaptations in behavior, including many positive ones: people care more about others, make an effort to be sporty and go out in nature, everyone becomes more digital." This creative way of dealing with a difficult situation also applies, and especially so, during the holiday season - whether it's sending Christmas greetings via video, unwrapping presents via Zoom, or singing Christmas carols on the balcony.
Clear rules and low-threshold services
It would be helpful to expand offers such as telephone consultation hours for at-risk patients and families or home visits for people with mental illness. "For this, politics must create a regulatory and financial framework. We ourselves have worked very hard at our institute to maintain contact between therapists and patients," Meyer-Lindenberg said. Any therapies that could not take place face-to-face because of contact restrictions, the Central Institute of Mental Health caught up with via phone calls and videos.
Being open to courageous decisions
However, in addition to new behaviors and routines in times of pandemic, Nora Szech says we also need to rethink how we deal with a possible infection and how we can better help those affected: "We need to support people a lot more and make it as easy as possible for them. Health departments have a key role to play in this." Szech advocates expanding self-testing. After all, when tests cost a lot of effort, time or money, the number of tests drops significantly, her research shows.
"In general, I would like to see politicians and authorities become more open and courageous and make decisions more quickly. Because persistence has not served us well. We're noticing that now, too," Szech says. It's also important, he says, that public areas that remain unavoidable, such as public transportation or doctor's visits, feel as safe as possible. "There's so much we can do, more equalization, using CO2 traffic lights and installing air scrubbers. It shouldn't always be a constant debate," Szech said.
The value of trust
Ongoing studies by the economist suggest that our behavior will change even beyond the Corona pandemic. The home office should remain an option for many businesses after the crisis, digital offerings at universities and institutions will continue, at least as an add-on in many places, and business travel will likely be reduced. Many people are also considering the mask to protect others when they have a cold. And whether handshaking will return remains to be seen.
"We need to make it as easy as possible for people."
"We live with many norms that have built up at some point and are also not questioned. With the Corona pandemic, there is now a break and many things can find themselves anew," says Szech. She hopes that one norm in particular will continue to prevail: trust - whether in self-testing or in the home office. And certainly not everything will be bad this Christmas. Perhaps contact with the individual will intensify, perhaps people will reflect on the essentials, perhaps new traditions will emerge. "We cannot remain in the old, we will only be disappointed," says Nora Szech. "I promise that we will get new effects that we will learn to appreciate."