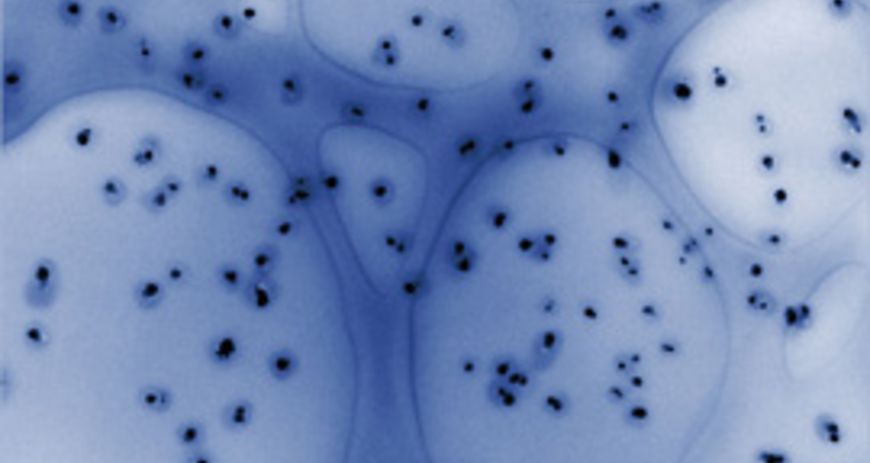 Computertechnologie
Basic Research Advances Computer Technology
Experiments at DESY or at the GSI, yet also at future facilities, such as FAIR and the X-ray laser European XFEL, create large amounts of data stream, which need fast and secure processing. This is the driving force behind the development of new computer architectures requiring significantly less energy at a greater performance capability. At the same time, basic research yields new ideas for future data storage. You will find a short overview over news from the past months from Helmholtz centres in the online version of the hermann newsletter. Here, we present to you four examples:
Green Cube at the GSI
A new high-performance data processing centre will be built at the GSI in the period between 2012 and 2014. The "Green Cube" features an innovative cooling system that reduces carbon emissions by at least 15,000 tonnes per year compared to conventional supercomputers.
Twelve Atoms Are One Bit
Using a scanning tunnelling microscope, researchers at IBM and CFEL have positioned iron atoms in such a manner, that a coupled two chains of six atoms per chain store one bit. These blocks of twelve iron atoms can be switched between two states of magnetisation and thereby constitute the smallest storage device of the world.
Further Information (in German)

Salmon DNA Bio Data Storage
KIT researchers and their Taiwanese colleagues showed that a biopolymer film of salmon DNA with silver nanoparticles can store information. This DNA data storage unit consists of a thin layer of salmon DNA with added silver halides, that is embedded between two electrodes. If this unit is stimulated by UV light, silver nanoparticles form through which current can flow.
Spin Vent for Data Storage
Together with colleagues from the University of Bochum, researchers from the HZB have developed a structure allowing for data storage devices of unlimited durability. This "spin vent" consists of ultra-thin layers with different magnetic characteristics. The spin vent allows for the construction of electronic devices that are operational immediately after they are switched on – as is the case with magnetoresistive random-access memory (MRAM) technology – and the data storage units of which can be written to practically endlessly over and again.
The scientists have now published their findings in the journal Nature Communications (DOI: 10.1038/ncomms1728).