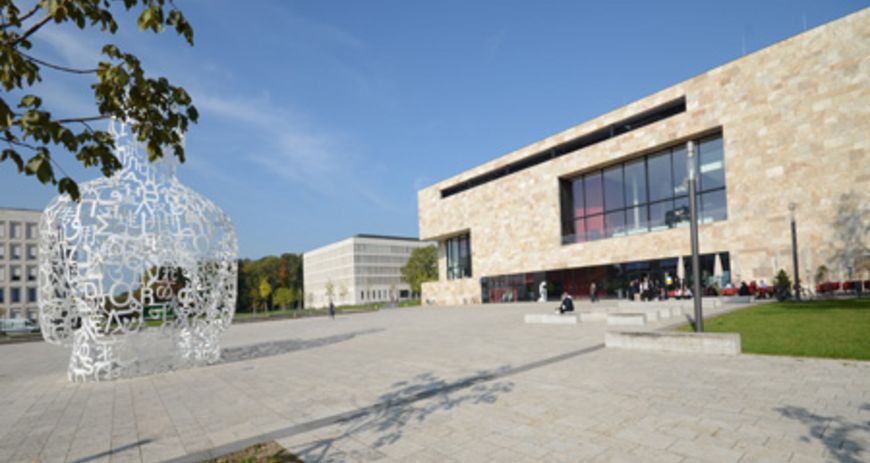 Veranstaltung
Helmholtz in Discussion with Universities
With "Helmholtz&Uni", the Helmholtz Association establishes a country-wide series of events at and with universities. The main purpose is to listen to what the universities expect from their partners, says Jürgen Mlynek.
What do you want to achieve with this new series of events?
Mlynek: For me, working together with the universities on eye level is a particularly important goal of Helmholtz – in research projects, in strategic co-operation projects and in fostering the next generation of scientists. Yet we also have to acknowledge that our size and our plans to adopt more responsibility within the science system cause fears and criticism in some quarters. We intend to face and own up to this reality.
You speak of fears and criticism. The "Helmholtz 2020" strategy paper, in which the Association in the past year has publicly reflected on its future role within the science system, was called "Hubris 2020"; the President of the German Association of University Professors and Lecturers, Bernhard Kempen, repeatedly issued warnings regarding a "Helmholtzification" of the universities. Justifiably so?
Mlynek: Certainly not! However, the fact that others, a minority, by the way, admonish us in such a manner shows that we need to provide even more in the way of explanation. In particular, it shows that we need to listen to what the universities expect from their extramural partners. I believe: if we enter into an open dialogue with each other, many misunderstandings will resolve themselves automatically. In our everyday work we have already established this dialogue long since.
So "Helmholtz 2020" is yesterday's news?
Mlynek: Quite the contrary: this is precisely what "Helmholtz 2020" is about. The often forgotten subtitle of our strategy paper reads "Shaping the Future Through Partnership". We intend to take this partnership on eye level very seriously. For example, by a discussion format such as Helmholtz&Uni.
What will your main message be in this format?
Mlynek: First and foremost, of course, the signal that we want to openly discuss and listen. That by no means we know everything better. The universities have their specific key areas of research, we have ours. Helmholtz stands for safeguarding national research interests. Here, we are aware of our responsibility to assume the role of co-ordinator in fields that we feel are within our competence. To this end, we search for partners who want to launch joint projects with us. Conversely, we are also glad to accept the role as junior partner, if the universities or other research organisations take the initiative in their fields of expertise.
And what happens after the debate? What do you do with the expectations you are presented with?
Mlynek: We take them seriously. After every event we will compile a report and place the core results at the disposal of our assembly of members, in which all 18 Helmholtz centres are represented.
When and where does Helmholtz&Uni start?
Mlynek: We start on 6th May at the Frankfurt University, from where we will move on to the University of Cologne. We aim to have at least four events per year.