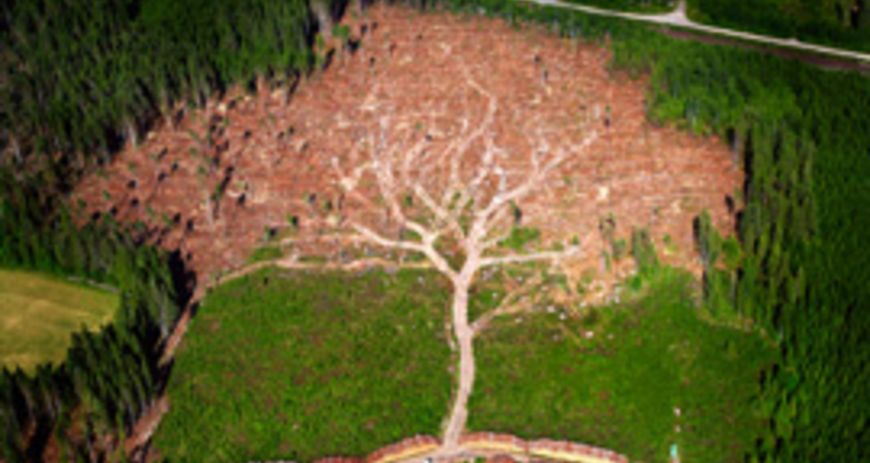 Vision 2050
Bottom Up for the Sustainability Revolution
How can more than nine billion people in the year 2050 live off the planet's limited resources in a dignified, humane manner? What are the economic opportunities resulting from this scenario? Excellent opportunities, provided the economy shifts towards sustainability. This is the abbreviated answer from 29 enterprises, amongst them large corporations such as Allianz, Boeing, E.ON, Procter & Gamble, Philips Electronics, Sony and Volkswagen. They all are members of the World Business Council for Sustainable Development (WBCSD) and have jointly developed the "Vision 2050 – The new agenda for business".
In their report, they demand to finally incorporate external costs, for example, CO2 emissions, ecosystem services and water use. This aims to halve the carbon emissions worldwide (based on 2005 levels) by 2050, for instance, by way of a shift to low-carbon energy systems, highly improved demand-side energy efficiency and climate-friendly mobility. Forests ought to be managed in a more sustained manner, the agricultural yield ought to be doubled without increasing the amount of land or water used and processes ought to deliver a four-to-tenfold improvement in the use of resources and materials. The companies involved in the project identify immediate economic opportunities arising from this "pathway to sustainability", mostly in the emerging markets. The vast opportunities will open up innovative areas of business corresponding to an estimated three per cent of the global GDP or 6.2 trillion US Dollar in 2050 (based on the 2008 price level). The corresponding political vision is as follows: The global financial crises of the past years have shaken people's faith in the existing model of business. In the decade ahead, the "Turbulent Teens" (2010 to 2020), it becomes clear that swift actions are urgently needed and possible to achieve in order to move global growth onto a more sustainable path. As of 2020, the visible success of the green growth model in some pioneering countries introduces a period of innovation and social transformation.
Business sees itself playing a key role, yet provides itself with a loop hole: Governments and civil society have to join the effort or else the model is doomed to failure. On this pathway to sustainability, science and research are assigned a high degree of social responsibility for social and technical innovation, which is not possible without scientific input. Another prerequisite: Not all companies involved agree with all statements in the report. A bottom up policy based on free will has its limitations after all.
Even so, the "Vision 2050" could serve as an impulse for Rio+20. After all, the involved companies thus send the signal of their willingness to act and thereby demonstrate a significantly greater degree of ambition at this present moment in time than does the world of international politics.
Further information:
<media 21668 - download "Leitet Herunterladen der Datei ein">Poster Vision 2050 as pdf (print with fanfold paper)</media>