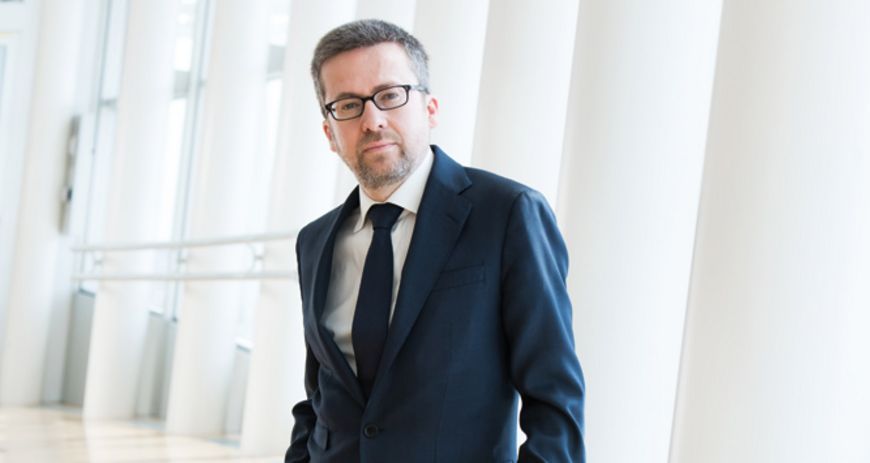 Politics
Lateral Entry into Brussels
By developing from a lateral-entry newcomer to a highly-respected interlocutor, Carlos Moedas has accomplished a noteworthy track-record during the first eighteen months of his term in office with the European Commission. He promises to be instrumental in shaping European research policies for years to come. A mid-term evaluation
Carlos who? This is what many people said when EU Commission President Jean-Claude Juncker introduced the new European Commissioner for Research, Innovation and Science. "Carlos Moedas was most likely a completely unknown quantity for most scientists," says Michael Matlosz, President of Science Europe, a federation of European research and funding agencies.
It is no wonder. This is because Moedas, born in August 1970 and educated in civil engineering at Harvard University, was initially recognised as a man of economics. The Portuguese native worked for more than 15 years for various enterprises, including the French water supplier Suez-Lyonnaise des Eaux, Goldman Sachs and Deutsche Bank. He was drawn to the spotlight of politics in 2011, and as a lateral entrant he obtained – through the liberal-conservative Partido Social Democrata – a start with the Portuguese Parliament. He became a State Secretary and was, among other things, responsible for monitoring the EU rescue programme, with which Portugal offset the consequences of the financial crisis.
From observers, Moedas has thus far received a predominantly positive report card for his new post in the EU Commission: "With his personal and intellectual input, the Commissioner stimulates discussions concerning the future of research and innovation in Europe," praises Christian Ehler, who has held a seat in the EU Parliament since 2004 and who has been co-coordinator of the Research Committee on Industry, Research and Energy (ITRE) since 2014. It is said that Moedas has succeeded in introducing research and innovation into the political agenda. And Jens-Peter Gaul, General Secretary of the German Rectors' Conference (HRK), opines: "Moedas is viewed in general as a very approachable and unpretentious dialogue partner who is substantially interested in economics." As EU Commissioner, Carlos Moedas will continue to influence the research landscape in the EU far beyond the completion of his first term of office in 2020: Even now, crucial preparations are being made in Brussels for the new funding period that begins in 2021.
At the same time, upon taking office in November 2014, the starting conditions for Carlos Moedas were hardly ideal. Commission President Juncker introduced the new Vice-President posts – these are higher-ranking commissioners who are charged with bringing together a number of their colleagues for mutual topics of discussion. "Hence, Moedas' political leeway is considerably more limited than that of his predecessor," says Gaul. But it is still Moedas' main task to ensure that the (EU Funding Programme) Horizon 2020 is successfully implemented. The programme, on-going until 2020 and funded with about 75 billion euros, was, however, brought to life prior to commencement of his term of office. The situation could become rather tense, particularly next year, when the Commission is conducting a mid-term evaluation of Horizon 2020. Then, the true level of satisfaction with the Funding Programme, on the part of research facilities, universities and industry, will become apparent.
A rather hefty challenge developed during Carlos Moedas' first year in office, in the form of a narrative concerning Juncker's showcase project, the European Fund for Strategic Investments (EFSI), with which the Commission President hopes to achieve more growth for Europe by, for instance, investing in innovative application-orientated infrastructure and energy projects. The EU Commission wanted to skim 2.7 billion euros off the top of the 'common pot' – Moedas approved this, but especially the EU Parliament, research facilities, and university associations went on the warpath. Despite the fact that cuts for basic research have lately turned out to be milder than feared, staff in the scientific community still consider themselves forewarned. For instance, Lesley Wilson, General Secretary of the European University Association (EUA) says, "We have noticed a trend within the Commission to dilute basic research to the benefit of application-orientated research." The HRK is also watching closely. "As long as the issue remains genuine research, many universities have no problem with the concept of application-orientated research," says Gaul. This would even correspond to the profile of technical universities and advanced technical colleges. "However, one has to be very precise with the concept and differentiate it from product development."