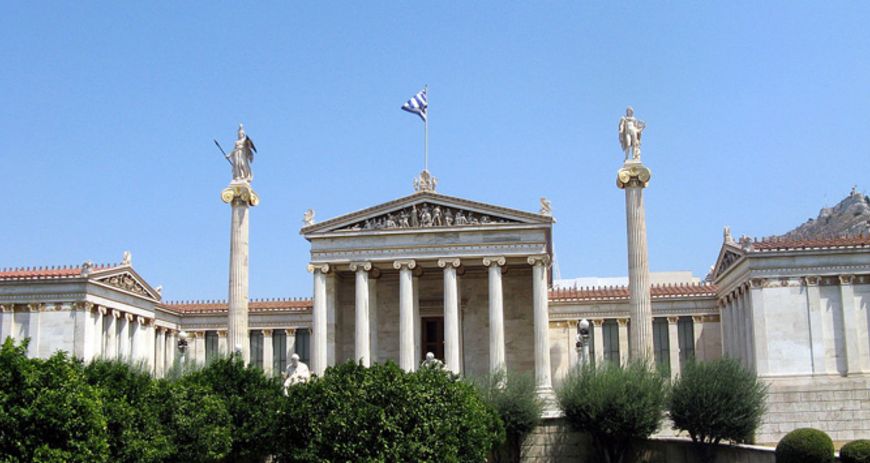 Greece
"Science is a part of Europe"
Greek citizens voted on the austerity recommendations of their debitors. How do Greek researchers perceive the current situation and deal with the uncertainty it brings? We asked four of them to share their views.
Prof. George A. Giannopoulos is Director of the Hellenic Institute of Transport - HIT at the Center for Research and Technology Hellas - CERTH, and Vice-President of Certh.
"Many of our projects are funded by the European Union. I can't begin to imagine what would happen if Greece left the euro or - even worse - the EU. I don't think however that it would be a loss only for Greece. In the last two years, CERTH has been among the top-20 research facilities in Europe. Greek research scientists are quite respected internationally; I would give my signature to that with both hands, as we say here. Currently, we can no longer make money transfers to foreign countries, which is bad of course because we have many international projects. If the banks decide on Monday that they're going to retain a part of all citizens' saving accounts, our Center would lose several million euros in one fell swoop, since our credit balance is of course also in the bank. Like the rest of the scientific community in Greece, I've also decided to vote "yes" in the referendum - to send a signal to the EU. The actual question in the referendum was entirely incomprehensible, and the government is acting like it'll be "business as usual" after the referendum. We don't know what's going to happen now. I would like to appeal to the scientific community in Europe to continue with their support of and collaboration with Greek scientists, no matter what happens. Science is a part of all of Europe."
The immunologist Vivian Tseveleki was employed at the Hellenic Pasteur Institute for 15 years, and now works for a pharmaceutical firm.
"There are new findings in life sciences almost every week now. In this field, staying scientifically excellent and competitive is a challenge, per se, since expenses are always increasing. Here in Greece we work according to the highest scientific standards and are quite successful, but the responsibility for this is increasingly shifting to the scientists. They are forced to compensate, through their hard work, for the lack of government participation. The Greek government has cut back by up to 50 percent on its already meagre support. This has many consequences: it has become more and more difficult for young scientists, for example, to set up their own research groups. Doctoral candidates have sometimes worked for six weeks without pay, because their stipends had run out and they couldn't receive new ones. When colleagues went into retirement, their positions were no longer filled. I was able to work at the federal Institut Pasteur in Athens for 15 years, because the laboratory in which I worked had enough money for research. It was financed by international institutions such as the EU. But in January I decided to change jobs and now I'm working in the private sector with a pharmaceutical firm, because I could see that it offered more prospects for the future. I don't want to make the situation in Greece sound too pessimistic - we scientists are stubborn and persistent. In our scientific challenges we are being confronted with new problems every day. We are used to solving them."