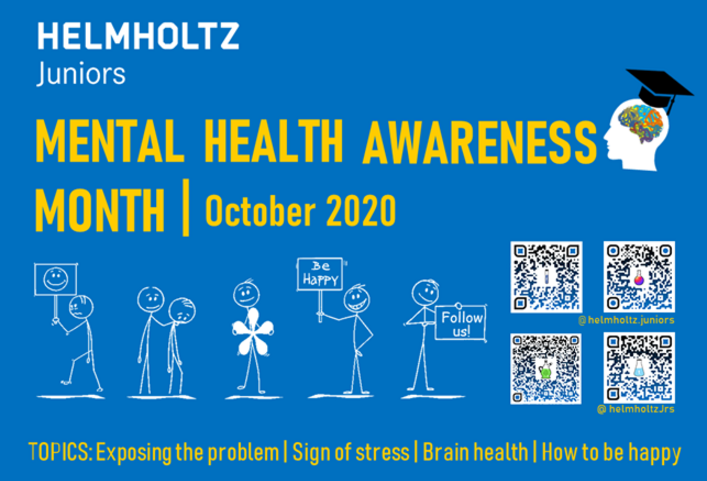 Mental Health Awareness Month
Take a moment, sit back, breathe and relax.
We all know that doing a PhD can be really challenging, not only scientifically but also on the personal side. There have been enough studies talking about "we need to pay attention to our students' mental health" [1], and that's good. Mental health is a topic that is often overlooked or even dismissed. Very often we have to deal with the feeling of constant failure, impostor syndrome, heavy expectations and it is just overwhelming. Also, the requirements for a good PhD such as learning a lot of new things and dealing with many complex and large projects combined with stressful situations in the lab and private life can sometimes make it hard to cope. Add to that the whole process of moving to another country, as around 40% of is Doctoral Researchers in the Helmholtz Association have [2] – leaving friends and family behind. And that can be an additional burden to carry.
You are not alone!
Let's face it: you have probably experienced at least one of these real bad moments during your PhD. So, the first thing we want to make sure you know is that you are not alone. Especially during these crazy recent times of a worldwide pandemic. Let us not ignore the importance of staying healthy in both mind and body.
Mental Health Awareness Month
The Helmholtz Juniors wants to invite you to join us this October for our Mental Health Awareness month!
Let us together destigmatize mental health and do the first step together: Let's talk about it!
But also remember, help can be right there, with a very long and deep breath and a simple and easy chit chat with a fellow Doctoral Researcher who might have been there already and can share some experience.
And finally: you survived 100% of your worst days so far. Congratulations on that! So take a moment, sit back, breathe and relax. You deserve it.
Check out our weekly series on Mental Health:
<font face="CorporateSBold, Arial, sans-serif"><a href="/en/jobs-talent/science/phd-candidates/helmholtz-juniors/mental-health/brain-health/">Brain Health</a></font>
<font face="CorporateSBold, Arial, sans-serif"><strong><a href="/en/jobs-talent/science/phd-candidates/helmholtz-juniors/mental-health/translate-to-englisch-how-to-be-happy/">How to be happy&nbsp;</a></strong></font>
Print Version
#Raceto50
Zoom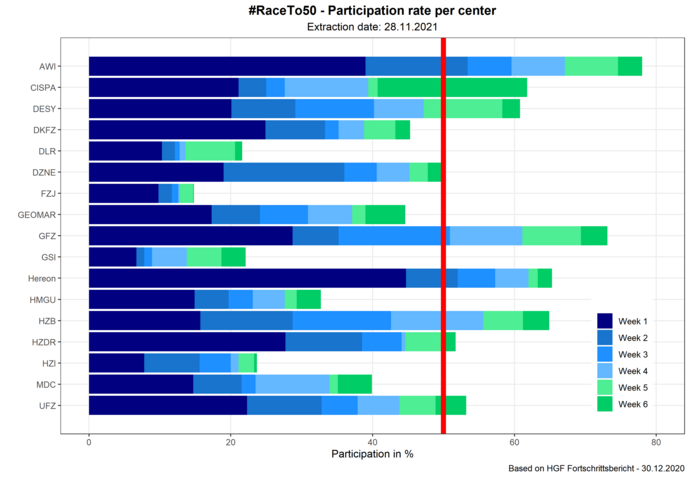 The N²-Survey is running smoothly and many doctoral researchers are taking part every day. This graph shows you, how far each center has come in regard to the offical numbers of doctoral researchers at each center. The more people fill out the survey, the better is the representation of the survey and the better we can take measures. For the center specific reports at least 50 DRs have to contribute for each respective center.
Steering committee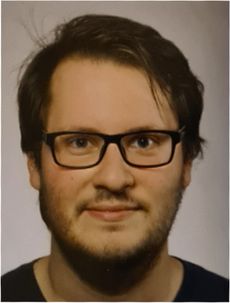 Martin Schrader
Spokesperson Helmholtz Juniors
HZDR - Dresden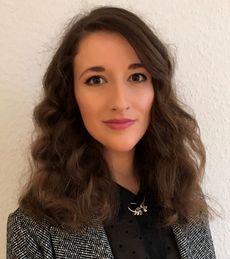 Ivona Kafedjiska
Spokesperson Helmholtz Juniors
HZB - Berlin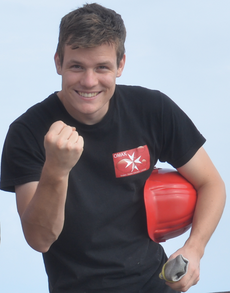 Thore F. Sager
Treasurer Helmholtz Juniors
GEOMAR - Kiel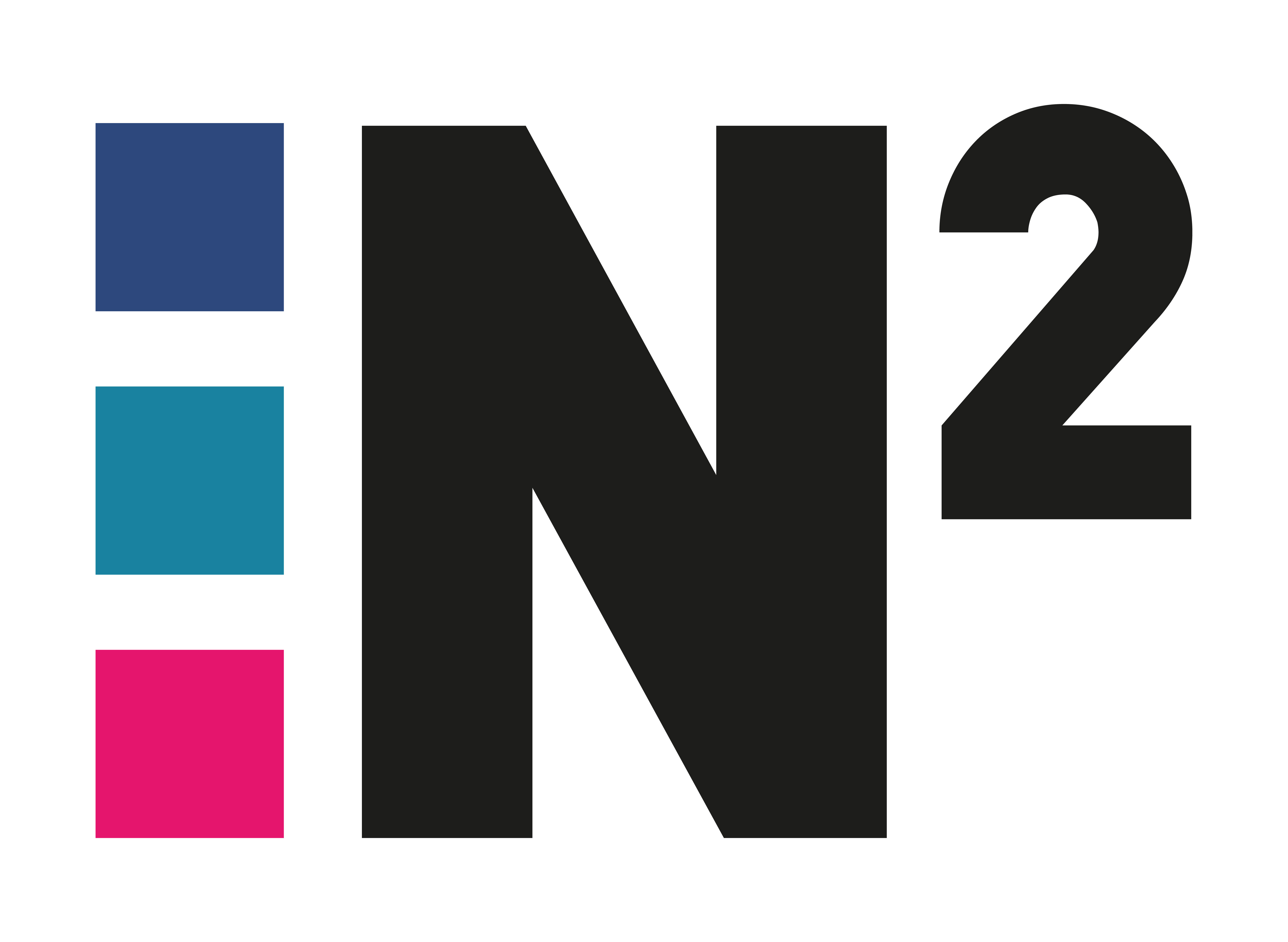 N2 Statement about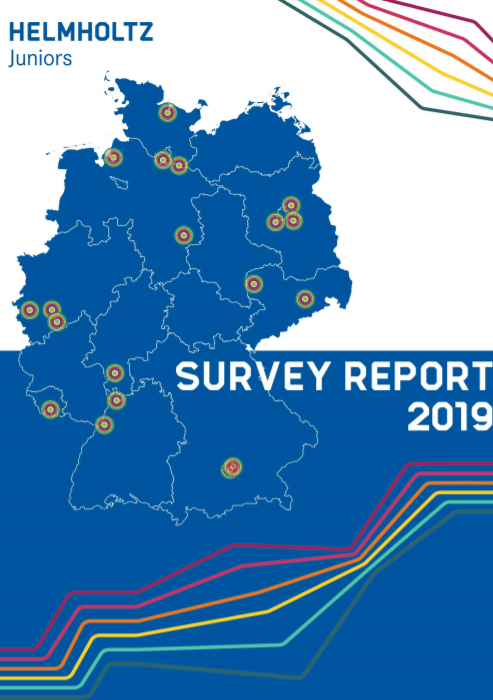 We are proud to present the "Helmholtz Junior Survey Report 2019". This year, the survey was conducted together with the Max-Plank and Leibniz Society - including as many as 18000 participants, in order to assess and improve work-related conditions among Doctoral Researchers within these Institutions.
The Doctoral Researchers were asked to assess their situation and give their opinion on topics like supervision, working conditions and family. Additionally two current hot topics in academia, power abuse & mental health were included into the survey.
Download here
Social Media