List of the current members of the Helmholtz Juniors
Lena Amend| HZI - Braunschweig
Anna-Lena Amend| HMGU - Muenchen
Kevin Becker| HZI - Braunschweig
Lennart Bock| IPP - Muenchen
Arne Bublitz| HZI - Braunschweig
José Cruces-Zabala| GFZ - Potsdam
Nirmeen Elmadany| MDC - Berlin
Daphnie Galvez| AWI - Sylt
Marlene Härtel| HZB - Berlin
Marius Hoffmann| DESY - Zeuthen
Klara Höfler| IPP - Garching
Jan-Paul Hucka| GSI - Darmstadt
Lara Jacobi| GEOMAR - Kiel
Anne-Sophie Käsbauer| FZJ - Jülich
Lukas Kreis| GSI -Darmstadt
Theresa Kuhl| HMGU - Muenchen
Gerd Liebig| DLR - Oldenburg
Tim Lienig| FZJ - Jülich
Michaela Löffler| UFZ - Leipzig
Dimitra Lountzi| DZNE - Bonn
Hameed Moqadam| FZJ - Jülich
Maike Nagel| DZNE - Tübingen
Khausik Narasimhan| HZG - Geesthacht
Johannes Nelles| UFZ - Leipzig
Maria Nienaber| HZG - Geesthacht
Nina Novakovic| HZB - Berlin
Olya Oppenheim| MDC - Berlin
Elaheh Ordoni| KIT - Karlsruhe
Isabela Paredes Cisneros| DKFZ - Heidelberg
Rutu Parekh| DLR - Berlin
Pablo Perez-Martin| HZDR - Dresden
Carsten Peukert| HZI - Braunschweig
Annika Rudolph| DESY - Zeuthen
Alexandra Runge| AWI - Potsdam
Oleg Samoylov| IPP - Garching
Khwab Sanghvi| DKFZ - Heidelberg
Martin Schrader| HZDR - Dresden
Vasundhara Shaw| DESY - Zeuthen
Nicolas Stoll| AWI - Potsdam
Pengbo Sun| DKFZ - Heidelberg
Stephanie Taylor| DZNE - Bonn
Karina Winkler| KIT - Garmisch-Partenkirche
Fabian Wolf| GEOMAR - Kiel
Xin You| UFZ - Leipzig
Former Speakers
listed as Spokespersons|Working Conditions|Survey|Events|Communication
2020
Isabela Paredes Cisneros, Michaela Löffler|Martin Schrader|Carsten Peukert|Lennart Bock|Marlene Härtel
2019
Stephanie Taylor, Tim Lienig|Khwab Sanghvi|Carsten Peukert|Lennart Bock|José Cruces-Zabala
2018
Vasiliki Anastasopoulou, Erich Zähringer|Jörg Ackermann|Jana Geuer|Johannes Hierold|Sami Khan
2017
Konstantin Kuhne, Gulia Caglio|Stefan Schmidt|Bernhard Schuck|Daniel Meza|Tatyana Dubich
2016
Dagmara Rusiecka, Elias Eckert|Markus Petermann|Danja Sarink|Beatrix Blank|Martins Sarma, Alexandra Heffels
2015
Daniel Neumann, Meike Köhler|Cemena Gassner, Matea Kostric|Julian Gethmann, Juliane Hafermann|Robin Roth|Christian Hoyer, Eva Bredow|Steadification group: Sebastian Schmitt, André Sokolowski
Alumni
Helmholtz-Junior Alumni??
Register here to stay in touch with us
Print Version
Steering committee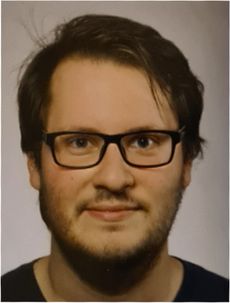 Martin Schrader
Spokesperson Helmholtz Juniors
HZDR - Dresden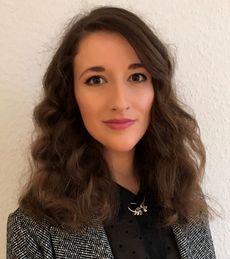 Ivona Kafedjiska
Spokesperson Helmholtz Juniors
HZB - Berlin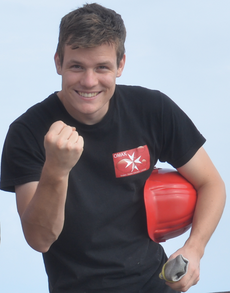 Thore F. Sager
Treasurer Helmholtz Juniors
GEOMAR - Kiel
The Helmholtz Juniors proudly present the
Helmholtz Juniors LevelUp! Webinar Series!
Level up your Skills with us! We offer Workshops and Webinars free of Charge! Have a look and register for the ones you're interested in.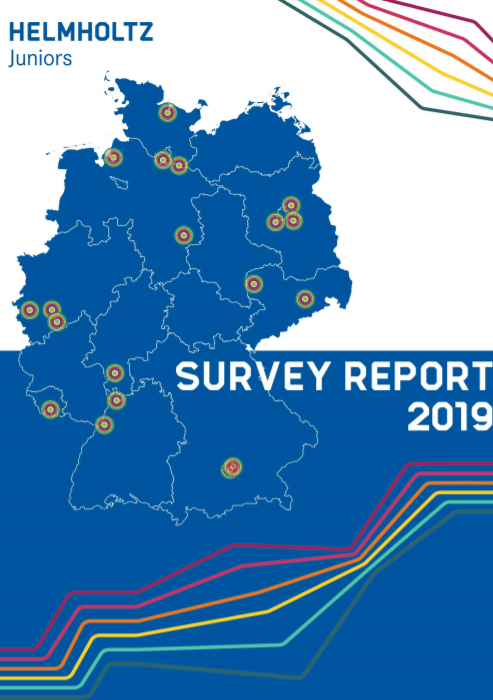 We are proud to present the "Helmholtz Junior Survey Report 2019". This year, the survey was conducted together with the Max-Plank and Leibniz Society - including as many as 18000 participants, in order to assess and improve work-related conditions among Doctoral Researchers within these Institutions.
The Doctoral Researchers were asked to assess their situation and give their opinion on topics like supervision, working conditions and family. Additionally two current hot topics in academia, power abuse & mental health were included into the survey.
Download here
Social Media