Vacancies
The Helmholtz Association is Germany's largest research organisation. Its 19 research centres are akin to national laboratories, managing much of Germany's science infrastructure in six overarching research programmes in: Energy; Earth and Environment; Health;Aeronautics, Space and Transport; Matter; and Key Technologies.
The Association has a workforce of approximately 40,000 people working for 19 Research Centres across the whole of Germany.
Note: all scientists' posts are advertised in English (our scientific working language). A complete list of job vacancies at all levels and in all departments is only available in the German version of this search (change languages above).
Your Results
11

-

20

/

295
Your Results
11

-

20

/

295
Print Version
The Helmholtz Association
€5 billion per annum
six research fields
19 research centres
50 research institutes
42,000 staff
international reputation
Germany's largest research organisation
Research Fields
News
The Digital (R)Evolution in Science - Videos of all Helmholtz Horizons Talks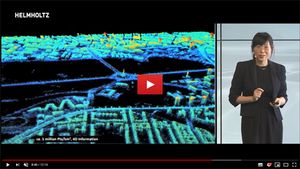 The Helmholtz Horizons Symposium showcases cutting-edge research from different Research Fields. Videos of all talks are available now.