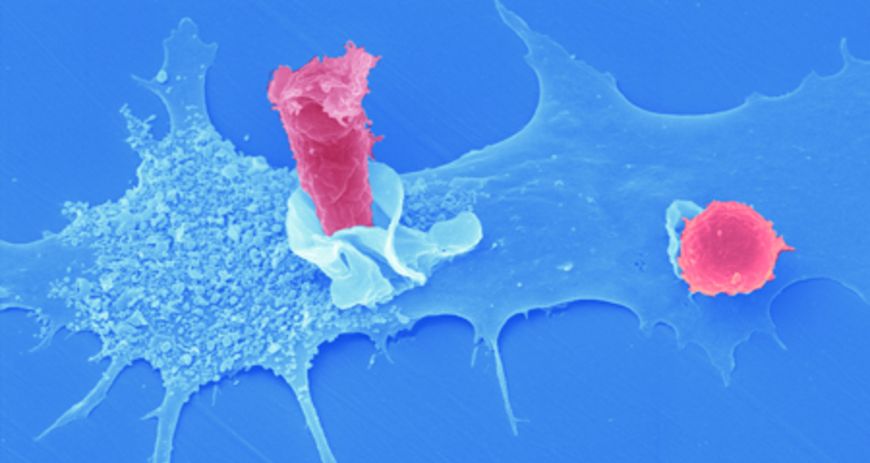 The Unknown Enemy
About half of the adult population in Germany carries the cytomegalovirus (CMV) without this infection immediately impacting on their health. In old age, however, infection with CMV can negatively impact on the immune system's defensive forces, as was demonstrated by the work of Prof. Dr Luka Cicin-Sain at the Helmholtz Centre for Infection Research (HZI). For instance, CMV can weaken the immune defence against influenza viruses. In an ageing society such as ours, this long-term consequence is of particular significance.
Infection with CMV during pregnancy is the most common cause behind birth defects resulting from infection. Overall, only the genetically determined Down Syndrome is more frequent. Even so, society is largely ignorant of this danger. For comparison: Rubella, once very much feared, hardly figures in our society any more, since effective vaccination is available. As yet, however, there is no vaccination available for CMV.
Vaccine research focuses on CMV not only as a target, but also as a tool. Scientists attempt to use genetically engineered CM viruses as so-called vectors. The viruses' harmful characteristics are removed and, instead, genes from other pathogenic agents take their place. Because CMV can cause very strong immune cell reactions, research hopes to thereby enable vaccinations against the AIDS pathogen HIV or against the hepatitis C virus. The potential uses include also immunisation against cancer or improved vaccination against tuberculosis.
Further Information: