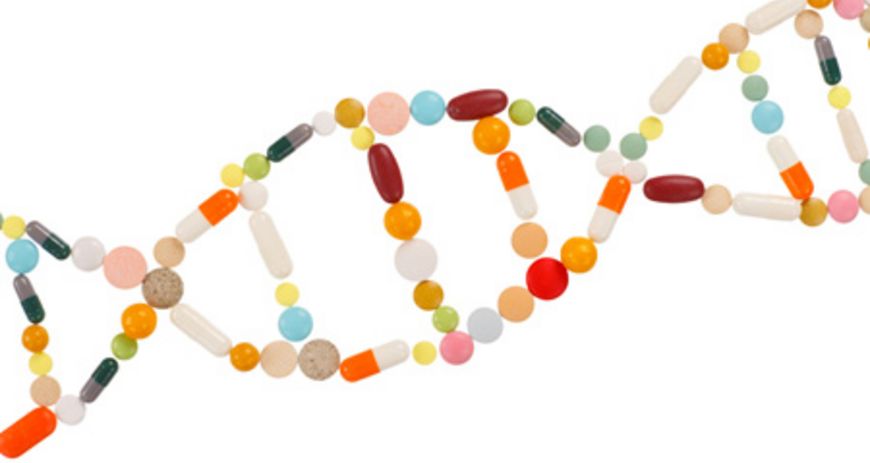 Personalisierte Medizin
Our Blood Reveals the Right Treatment
These days, a given disease is usually treated with a standard method; for example, tumours are treated either with radiotherapy or chemotherapy. However, the same disease tends to manifest itself differently in each individual and everyone reacts differently to a given form of treatment. The reasons for this lie in the genetic material, the metabolic characteristics, the lifestyle and the age of the patient.
This is where personalised medicine comes into play. By way of biomarkers it tries to assess even prior to treatment, which would be the best form of treatment for the individual patient. Biomarkers are substances providing information regarding the body and its individual characteristics: these include genes, proteins, metabolic products and cells. They can be examined in the blood or a tissue sample and indicate whether there is an increased risk for a specific disease, how far advanced an existing disease may be and the characteristics with which it manifests itself in the patient.
On the basis of biomarker examination, medical practitioners allocate their patients to groups with the same or similar characteristics and then apply the treatment holding the most promise for this group of patients. They thus minimise the risk of unsuccessful treatments and intolerances. Personalised medicine is well advanced in particular as regards to some cancer diseases – last but not least thanks to the pioneering contributions from the German Cancer Research Centre.
As regards the treatment of cardiovascular, neurological, infection and metabolic diseases, such as diabetes, it is as yet in its infant stages. In spite of all promise of success, personalised medicine is not without controversy: Does it create too much hope in the patient? How is one to deal with information regarding other diseases revealed by the biomarker examination? Where and for how long should patient data be stored? When may psychological care become necessary? And who bears the costs?
The Helmholtz Association will look into this issue during the next Fokus@Helmholtz on 12 June 2013 in Berlin.