Budget
The Helmholtz Association's annual budget is about 5 billion euros. Approximately 70 percent of the Association's funds is provided by Germany's federal and state governments at a ratio of 9 to 1. The Centers raise around 30 percent of the total budget themselves in the form of third-party funding.
Budget including third-party funds
* Including project sponsorships
** As of 2016, the German federal government alone is financing the pact increase
so that the federal government's share is over 90%.
Basic funding budget
Distribution of the budget Across the six research fields
(Target costs 2020)
Distribution of the budget across the programs of the six research fields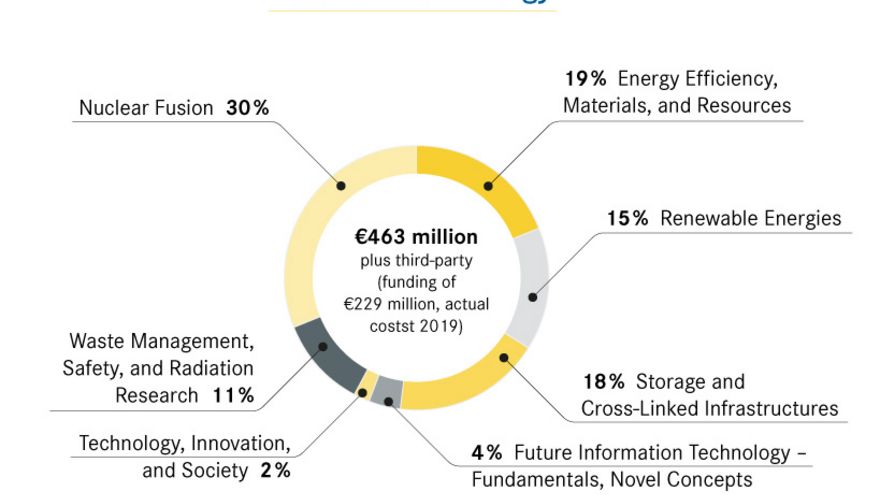 Print Version